Kizzy picked up another point towards her AKC championship yesterday at the Heart of IA dog show.  She was Reserve Winners today.
She now has nine points towards her championship, including one of her majors.  Six points to go!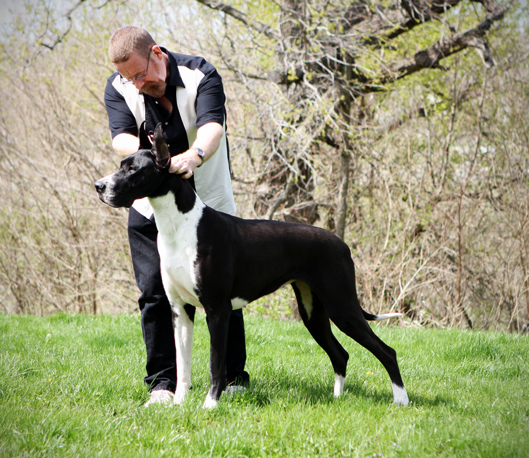 Puppy Update – Mantle boy now has his eyes open!  They opened at 10 days old exactly…he is a little go-getter!  As of this afternoon, he is up to 2 lbs 15 oz and gaining fast.