Very excited to announce our upcoming breeding!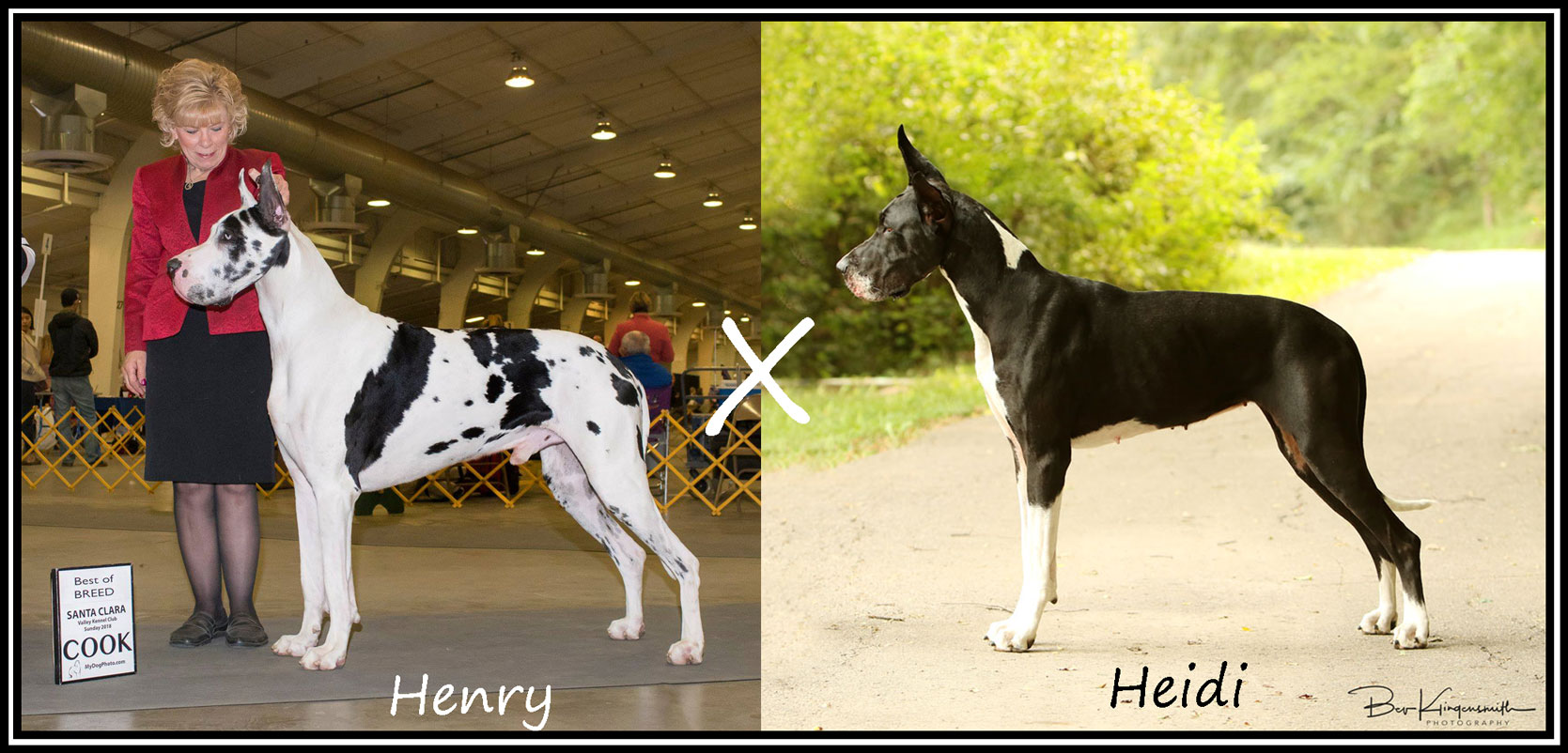 We are breeding Heidi (Flighty Foto Yin Yang) to Henry (MBISS GCHS Payaso Alto Gavea Henry Kissinger AOM). We are anticipating a breeding in March, which would mean puppies to be born in May (2018).
Heidi: Health Testing (CHIC number pending; all health tests complete, but awaiting posting of cardiac screening to OFA website); Pedigree
Henry: Health Testing
Puppy pedigree information to come.
Our policies on placing puppies.  If you are interested in a puppy, please email me with a little bit of information about yourself, including your location.
I am also happy to offer referrals and to assist people in finding and screening breeders.  Email me at bev@fotodanes.com with your location and any color preferences.  We encourage you to do your own research on anyone's recommendations, including ours. Don't just stop at asking a breeder if they have Great Dane puppies for sale!
Foto Danes
Bev Klingensmith
Newton, Iowa 50208
641-792-8076 (available evenings/weekends)
bev@fotodanes.com