Puppies arrived June 25, 2014!  All of these puppies have found new homes. 
Click here for lots of puppy pictures

Dam & Sire: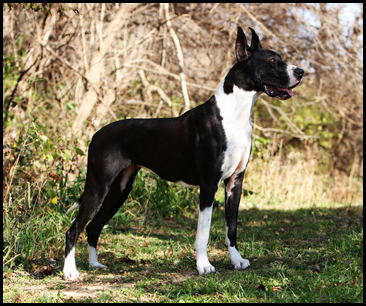 x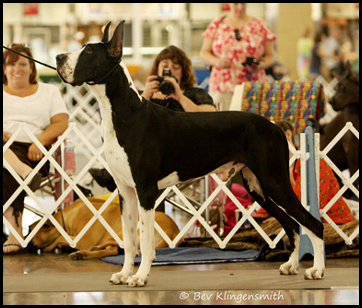 "Kizzy" (Flighty Foto Absolut CGC) x "Fender" (BIF MBISS Ch. WindyCity-Orion's Guitar Hero AOM)
Kizzy:  Health testing results – CHIC #73228 ; Pedigree ; More pics/info
Fender:  Health testing results – CHIC #88920 ; Pedigree ; More pics/info
Because this was a mantle to mantle breeding, we had no merle (gray), so only black and whites (mantles/piebalds). Registered names to follow suit!
Pictured below at 5 1/2 weeks & 9 weeks old: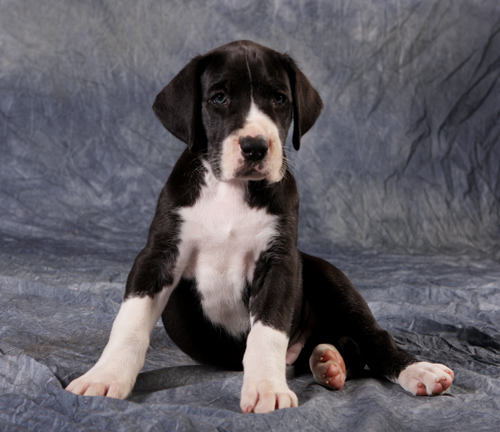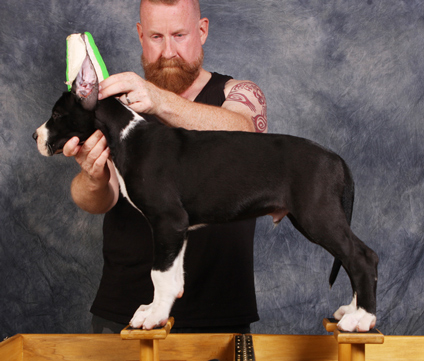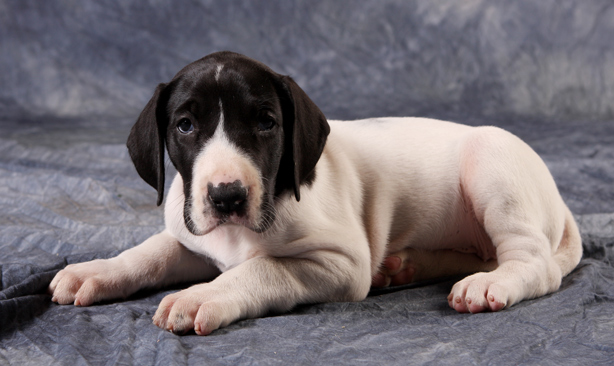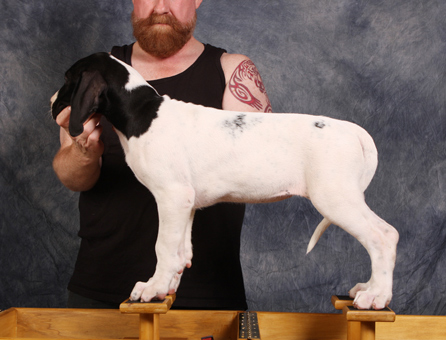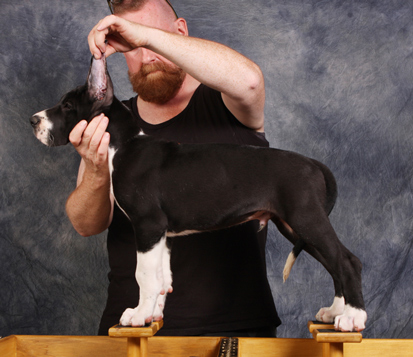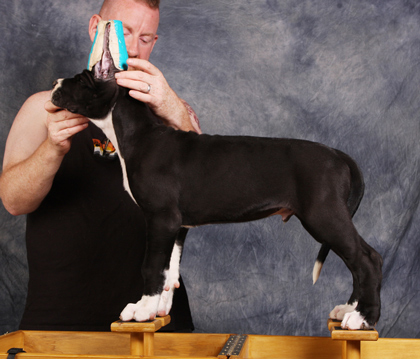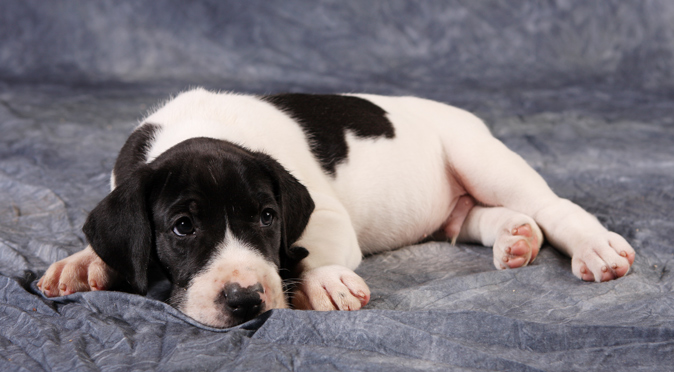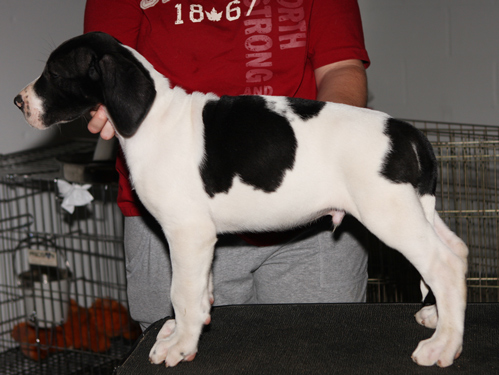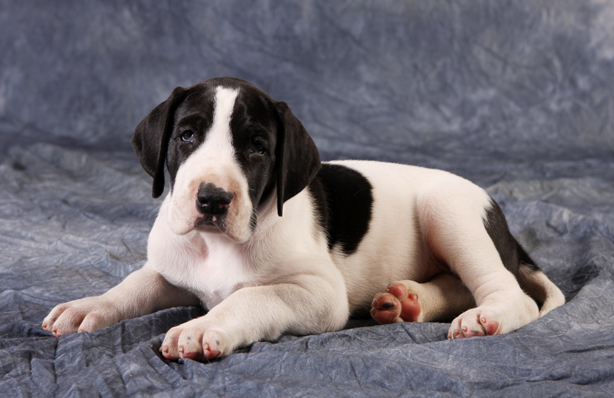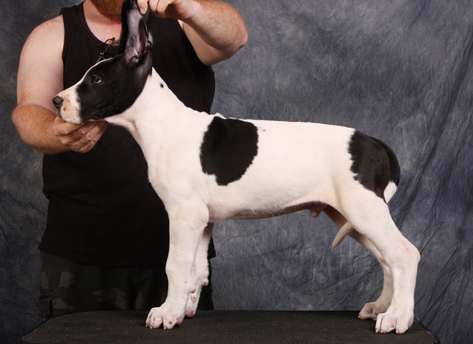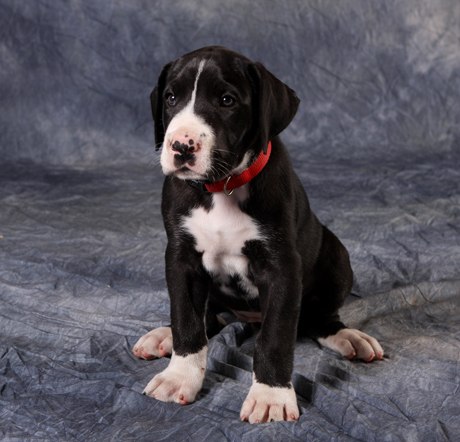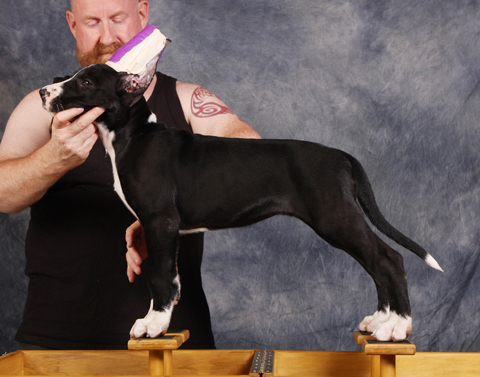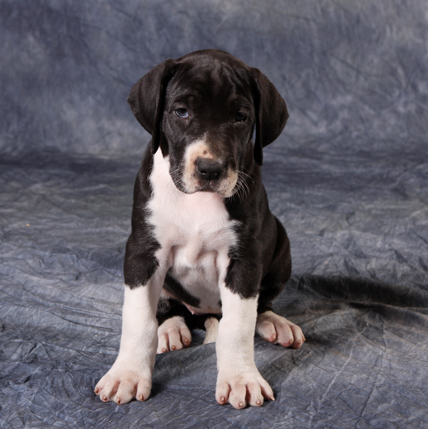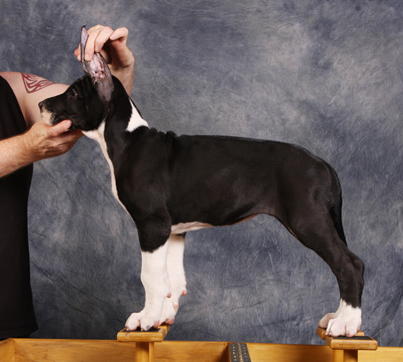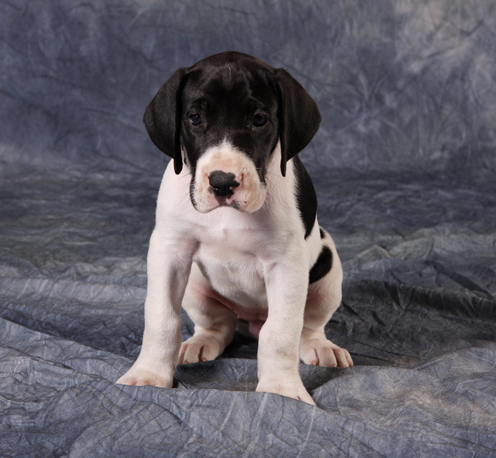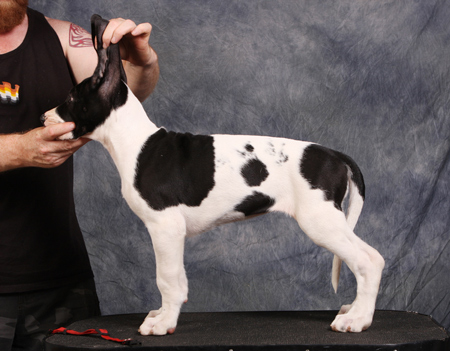 Breeders: Bev & Joe Klingensmith, Dr. Neil O'Sullivan, Gerard Thompson, Margaret O'Sullivan
Our policies on placing puppies  If you are interested in a puppy, please email me at bev@fotodanes.com. Please include your location and some information about the type of home you could provide for a puppy.
Why is health testing so important?
Have you considered a rescue Dane?  A great way to obtain a wonderful companion!  If you're in my area, check out the Upper Midwest Great Dane Rescue.  Otherwise, the GDCA has a national rescue listing.
I am also happy to offer referrals and to assist people in finding and screening breeders.  Email me at bev@fotodanes.com with your location and any color preferences.  We encourage you to do your own research on anyone's recommendations, including ours. Don't just stop at asking a breeder if they have Great Dane puppies for sale!
Please check out these articles on screening breeders:
ABC's of Buying a Purebred Puppy
Chromadane's Buyers' Corner
Foto Danes
Bev Klingensmith
Newton, Iowa 50208
641-792-8076 (available evenings/weekends)
bev@fotodanes.com