Kizzy won her second AKC point, going Winners Bitch & Best of Opposite at the Nebraska KC show in Omaha on July 12, 2009.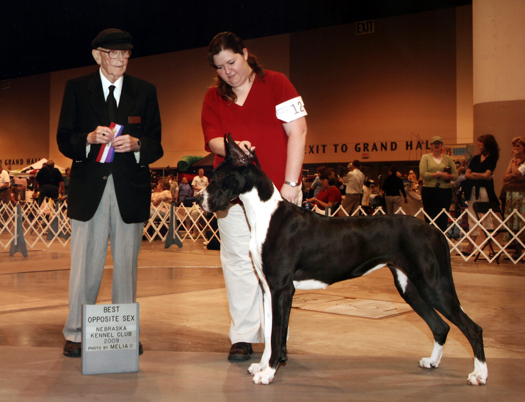 Confused about what those wins are?  Check out AKC's Dog Shows For Beginners.
Update on baby raccoons: They were orphaned.  After several days, they started coming down out of the tree and making all sorts of a ruckus.  We bottle fed them for 24 hours until we could get them to a wildlife rehabilitation volunteer.  They will be raised there until sometime this fall, at which point they are released.  The wildlife rehab volunteer that took them already had over a dozen other baby raccoons!