We had a very chilly winter play date that included four littermates (Kizzy, Bree, Greta & Reese), three other Danes (Maddie, Clay & Ethan) and a very teeny (10 lbs!) puppy named Winnie.
The dogs all had a blast running and playing..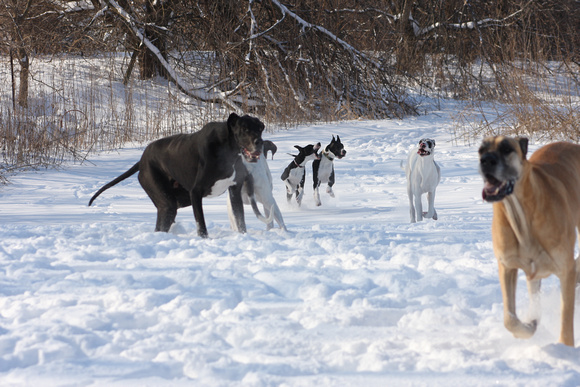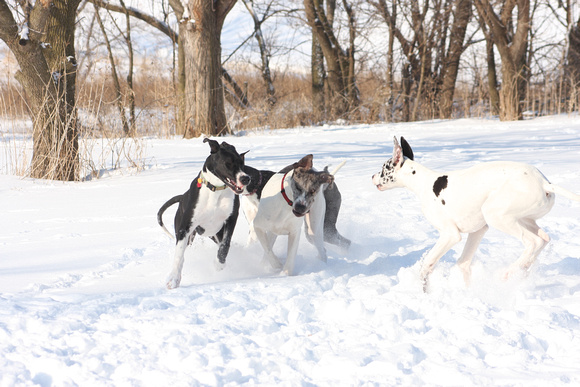 The end result was some very tired puppies!
For more pictures of the play date, visit the photo gallery.