Skyy's Pregnancy Progression
Litter due April 8th, 2008
Waiting for the puppies....

See these puppies grow up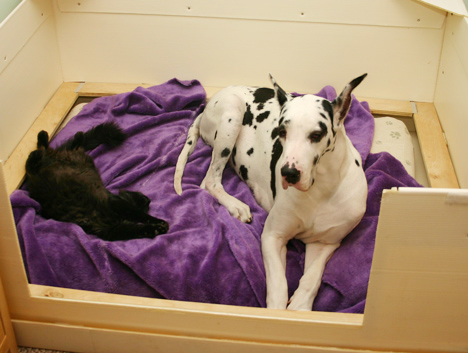 Skyy hanging out in the whelping box with her buddy, Oliver.
(It was sure nice of us to put a giant cat bed in our bedroom!)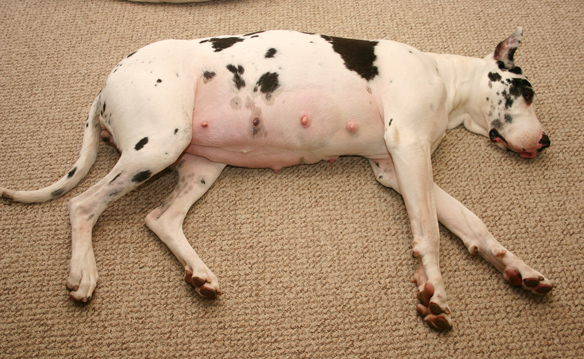 61 days pregnant - She had seven puppies the following day,
all nice healthy weights - over one pound each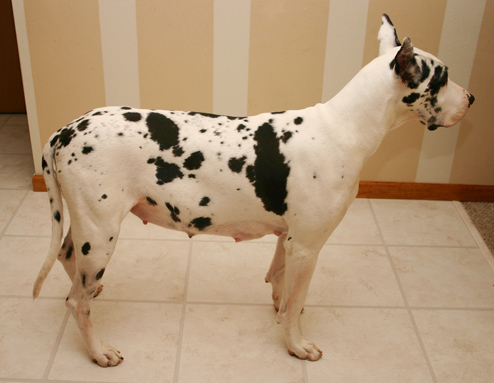 58 days pregnant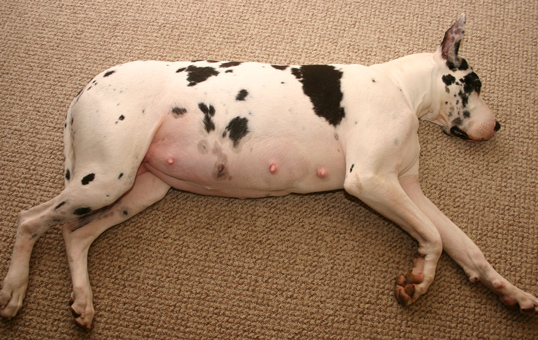 58 days pregnant - any day now!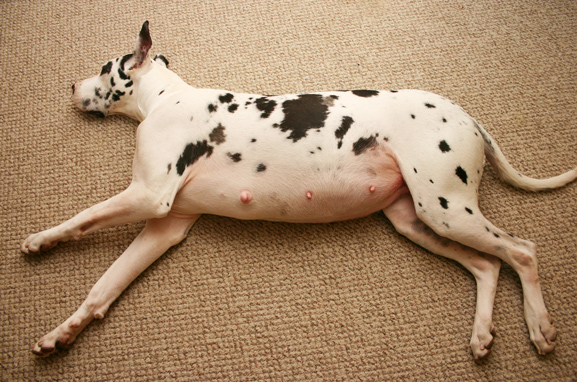 53 days pregnant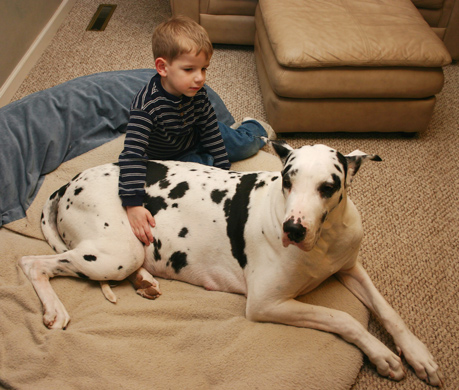 Feeling the puppies kick!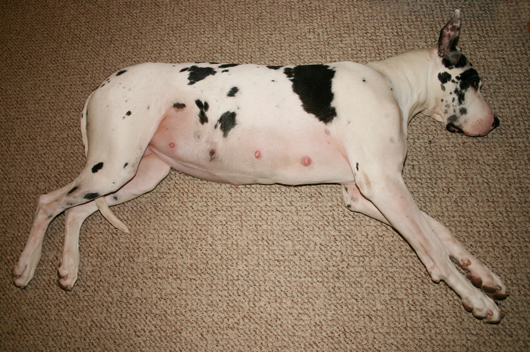 OK, so this is only one day after the last picture, but I think she ballooned over night!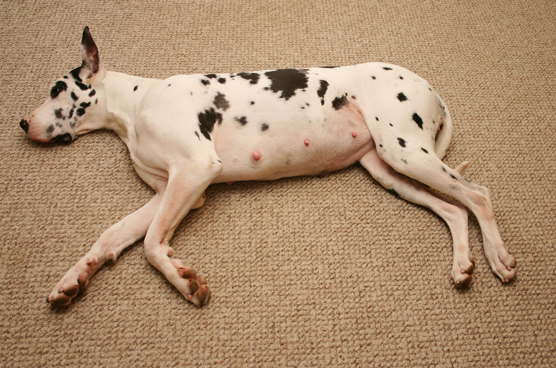 47 days pregnant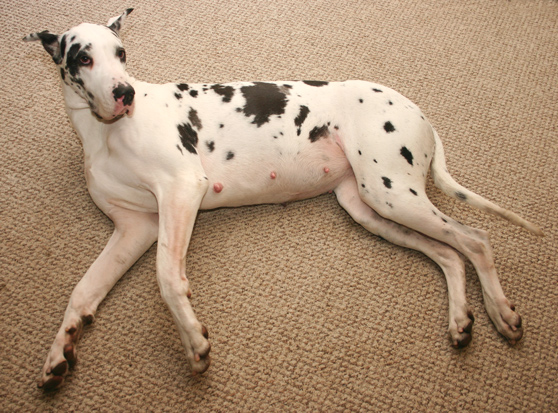 41 days pregnant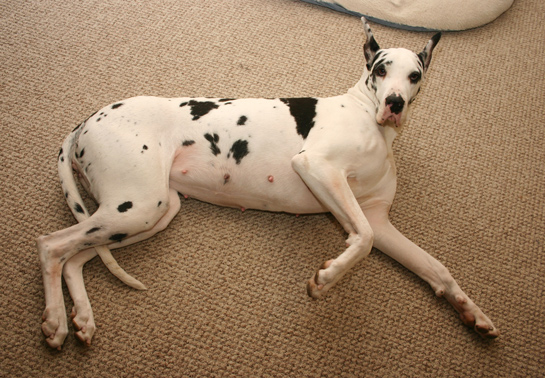 35 days pregnant
Back to Litter Page
Skyy's page
Llast updated: 4/12/08
Foto Danes
Joe & Bev Klingensmith
Newton, Iowa 50208
641-792-8076

Copyright 2007-08 Bev Klingensmith. All rights reserved.
No graphics or pictures on this web site may be used without written permission of Bev Klingensmith